News
The latest from Global GSE.
Covid-19
We're still open and ready to serve you!
During these challenging times, we are still open and ready to serve the aviation community and those industrial-related companies who use aviation-related equipment. We have a large selection of Baggage Tractors, Belt Loaders, and Pushback Tugs fully prepared and ready to ship immediately using our partner network of shipping and transportation companies.
Please review our top categories and let us know how we can assist you.
Ready to Ship
We understand that bad things happen and equipment breaks down. It's in those times you need equipment in a hurry, so we have a selection of equipment that is shipment ready. If you have any questions please contact us and we'd be happy to answer any of your questions.
Check out our Ready to Ship Used GSE section on our website.
Advantages of Buying Used/ Refurbished
We've been providing ground support for over 9-years so we know what the real advantage of buying used is.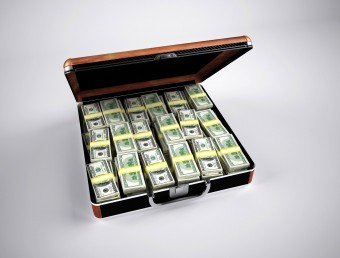 Price — Comparing apples to apples, any used/ refurbished item is going to be less expensive than its "NEWER" counterpart. The relative advantage of buying at the used price can also allow a buyer to step up to a nicer model.
Depreciation — All items tend to lose value with each passing month, mile, and hour, but the steepest decline happens right away; some new items can lose 40-percent or more of their value in the first year. With a used purchase, there's no depreciation the second you claim ownership.
Luckily Global GSE is here to give you a great price with lots of value!
MB-4 aircraft pushback tugs
We have just received a shipment of 22 MB-4 pushback tractors. These units were recently fully refurbished by the military prior to disposal. As such they are in excellent low mileage condition.
These aircraft pushback tractors were manufactured by both Wollard and Eagle Tugs. Both types offer 4 wheel steer and 4 wheel drive. Call now for further details.
FMC Expediter 160 Towbarless tug now in stock
We now have two FMC 160 Towbarless tow tractors in stock. Please Click here for more details : FMC Expediter 160 Tow Tractor
Propane baggage tractors/Tugs
We have over 15 propane bag tugs in stock and ready to ship with various Draw Bar Pulls.
18 Catering Trucks in stock
We have taken delivery of a large number of Ford F600 and F800 airport catering trucks.
These are now for sale and can be found in the products section under Catering Trucks.
Wollard F350 Aircraft Boarding Stairs
JUST IN ! We have in stock 2 2008 model Ford F350 trucks mounted with Wollard Passenger boarding steps. We also have numerous other Aircraft boarding stairs in stock. Please see our Product listing for full details.
Aircraft heaters and de-icers.
We have a large stock of aircraft heaters and aircraft de-icing equipment in stock, please call for details.
POTABLE WATER CARTS AND TRUCKS
We now have Potable water Trucks and Carts in stock. Please call for further details
JUST ARRIVED - ELECTRIC LAV CARTS
We have 3 Charlatte electric Lav carts in stock. Pleas call for details
Tug M3A-35 Electric Baggage Tractor
Just arrived - 16 Tug M3A-35 electric baggage tractors in stock with chargers!
Just Arrived: 3 High Reach Catering Trucks
We now have 3 high reach catering trucks in stock, please call for further details.
FMC Trump 2000 Deicer
Just Arrived! We have an FMC Trump model 2000 aircraft deicer mounted on a Ford chassis. Please see the De-icers section for further details
40K Military Cargo Loader
We have in stock a 40K Military Cargo Loader, as well as numerous 25K Military Cargo Loaders. Please see the Military Ground Support Equipment section
Aircraft Passenger Stairs
We now have several Aircraft Passenger Stairs in stock,Please call for details.
JUST ARRIVED ! 2 CFM 56 ENGINE STANDS
We have just taken into stock 2 CFM 56 Engine stands in excellent condition. Please call for further details
GLOBAL GSE HAS OVER 1600 UNITS IN STOCK!
GlobalGSE continues to be one of the largest stockholders of used ground support equipment in the USA. We have over 1600 units in stock including pushback tractors, bag tugs, GPU'S, aircraft heaters, etc